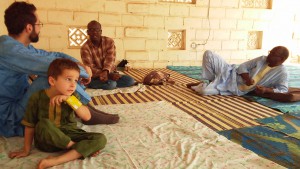 Aminata shines when she talks about her daughters. They both go to school and one is the best in her class. She herself has never had that opportunity. Growing up as a shepherd's daughter in a small village there was no school to attend. This Easter Sunday we wash the dishes together and chat in mixture of languages. I greatly admire this woman, whose daily life looks so different than mine. In recent years, we have developed a strong relationship with her and the other families with whom we sit together on the floor during the Easter service.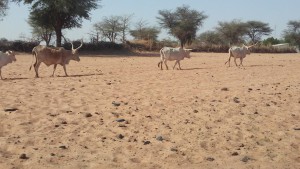 We remain within the borders of Senegal, but the five and a half hour drive take us into another world. From the hustle and bustle of the big city to the silence and vastness of the dry savanna. While the temperature rises from 24 to 42 degrees, the humidity drops from 80 to 8%. As we get out of the car facing the scorching desert winds, we quickly understand why the people here cover their faces in scarves and turbans and protect themselves from the heat and sandstorms.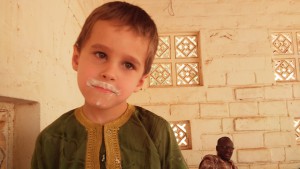 The people in the small church in the north of Senegal grew up herding their cattle through the vast Sahel region. As a six year old one can tend the sheep by himself, until you're on your big enough at eighth to handle the cows. Alone. By yourself. You might say that making contact is difficult for us as diehard city dwellers. But nothing is less true. While sitting on mats on the floor and the Pulaar being translated for us to French we celebrate the victory of Jesus over death. The good news is penetrated here as well!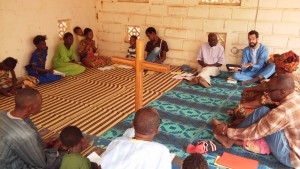 We talk for hours after, while we enjoy fresh milk and Ataya, traditional tea. The differences are disappearing completely during our joyful conversation.