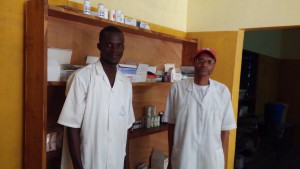 "It's really not far away, let's just walk" says the nurse as he takes me to show me the clinic. Right behind those trees over there. The sun burns on my head while I'm walking from orange tree to mango tree, saluting everyone on the way as we try not to trip over chickens and pigs. I will soon learn that here in the Casamance people really like to walk… But then, for me to visit and train these Christian health posts is definitely worth an hour walk in the burning sun.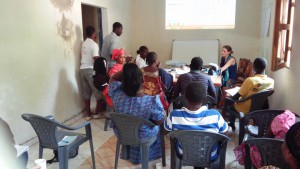 In the largest Christian clinic I give training on child malnutrition. With the experience we have gained at the clinic in Dakar we have developed a strong protocol and effective programs; all according to WHO guidelines. The health posts in the Casamance often have basically trained staff and this protocol will help them to give quality care.
The medical work gives Christians the opportunity to show that God is not simply is a higher power that instills fear, but a loving Father who wants a relationship with us. A listening ear and attentive care speak volumes in these small clinics. The staff is working under primitive conditions and the heavy work is often lonely.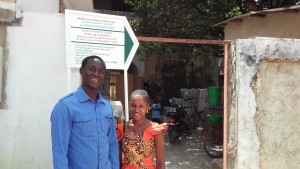 The training will be attended better than I had dared to hope; five Christian clinics have sent their staff. More than twenty medical people fill the small lecture room; nurses, midwives, and a physician. Some have traveled more than eighty kilometers to be there. The atmosphere is good and there seems to be no end to questions and to the exchange of experiences. When Tenebou, the nurse who hosts us, extends a word of thanks I realize that a lot more has happened than sharing knowledge for better medical care…
"This meeting has brought our mission clinics closer together. It made me realize that if we work and pray together more, we can provide better care and reinforce each other in our mission." It's a special moment: Twenty white coats stand shoulder to shoulder as they feel driven by the love of Jesus to give the best years of their lives to bring healthcare in this green solitude.