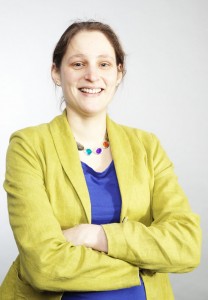 Tabitha
The Tabitha from the Bible was a seamstress who made clothing for widows (see Acts 9). Seemingly nobody really special. And yet to me she is an example in the sense that I like to use my capabilities to bring change, whether big or small, anywhere there is injustice.
I received my medical training at the Erasmus University in Rotterdam, The Netherlands, and graduated as doctor in 2006. I did both my Elective Internship and my Thesis Research in Tanzania, East Africa in 2003 and 2006. As doctor I have increased my practical knowledge by working in a Nursing Home and at the Departments of Internal Medicine, Paediatrics, and Gynaecology. In December of 2010, I was my certified as a Tropical Doctor.
As doctor I want to make a difference. I do this by treating everyone I meet with love and respect. This also involves improving medical care and increase of education. Still too many people and children are dying unnecessarily – thus a lot of work remains to be done!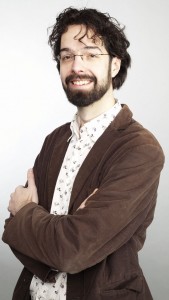 Jan
While working as a registered nurse the question "is there more than this?" would often cross my mind. The work, even though rewarding, could not fully satisfy me. I experienced a greater passion as I reasoned with other people about the questions of life. And as I search for the right way in my own life I enjoy spending time with those around me in their journey. In this I have the privilege to direct them towards God, He is real!
After finishing my study for nursing I felt that God called me to serve Him with 'all' my time. I experienced a deepening of my passion for God and an increase of love and compassion for people. In 2003 I began my Theology study at the Evangelical Theological College in Ede and later at the Free University in Amsterdam (2008-2011). After I received my BA in Theology in 2007, I was asked to co-pastor our church, International Christian Fellowship, in Rotterdam.
Besides sharing in the daily responsibilities for the congregation of ICF I have had many meaningful discussions about faith, life, work and relationships. God does get involved both in adversity and in success. Also the start up of BEE Bible School andthe youth work at the SuperPower Children's Club (SuperPower Kinderclub), both in Rotterdam, have left me with a deep impression.
Real peace is only found in God. When I became beware of Him my life changed radically. At first I thought that nothing of me would remain…but the life God created in me is so much more beautiful than I ever could have imagined. This is my desire for everyone.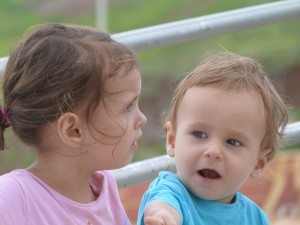 Maria
On December 17, 2008, God gave us our daughter Maria Raphaella. Her name means: 'God heals bitterness'. Maria has brought a new joy in both our lives as she does to many other people as well!! Small as she was, Maria already went to school in Paris. She speaks quite a bit of French, and frankly, with a better pronunciation than her parents. Here in Dakar the children of one of our team members are at Maria's school, and fortunately the school is very close to our house.
Simon
On Easter Monday, April 25 2011 Simon Dingeman is born. The meaning of his name is He who listens and speaks justly. This is a testimony about our God and at the same time a blessing we want to give to Simon. Simon spends most his time cheerfully walking around and climbing on all kinds of furniture! On top of all this, he manages quite well in speaking four languages at the same time, and of course, he prefers to do this at home with his mom or dad 😉