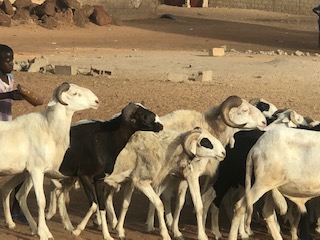 When Sidy came to faith, his business collapsed. He was looked down upon by colleagues and family, and no one was buying his merchandise anymore. But Sidy didn't sit back. He bought a sheep, and then another and slowly expanded his flock. He was happy when he was finally able to resell a sheep for a good price. One by one he gained new customers and business began to pick up.
Sidy is one of the few older believers in the Fulani community. His story inspires young people during a 2-day conference on entrepreneurship as a Christian. Jan contributes with lesson on the ethics of work. We were created for work and God blesses honest work. This encourages the participants not to give up and earn their own living even in times of social persecution.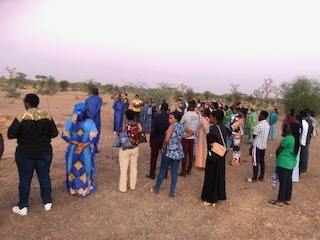 We are currently seeing a lot happening in the small community of believers in northern Senegal. The clinic has purchased land to build a center for prayer and training. The foundation stone has not yet been laid, but there are already plenty of activities, such as this training on entrepreneurship. It is a promising project. But as with a flock: it starts with one sheep.