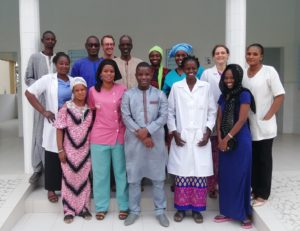 We would like to introduce you to Kane. He considers his work as a civil servant as his spiritual calling. When he became a Christian as a teenager, his pastor encouraged him to become a pastor or a teacher. He, however, decided to pursue a career as a civil servant. He was accepted into a very sought-after government training program, and he is now a regional work inspector. Since the death of Dr. Soh, I (Tabitha) have been working closely with Kane on the board of the clinic. His management experience now proofs to be an indispensable qualification. His dedication however goes much deeper and that has everything to do with his special life story.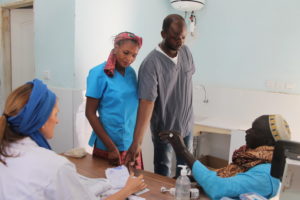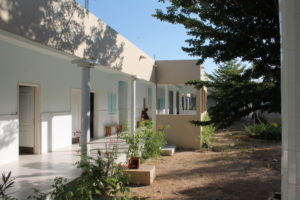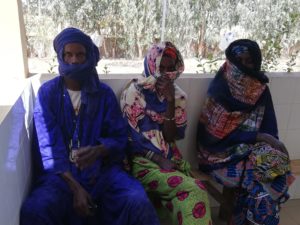 Kane grew up in a strict religious family in rural Senegal and with no church for miles around. As an teenager, a Asean exchange student enters his class and she happens to be a fervent reader. Since Kane loves to read as well, he regularly borrows books from her. One of those books happened to be the story of someone in Asia who is started to follow Jesus. This arouses his curiosity, but he does not dare to talk to anyone about it. When he finds out that a friend secretly owns a Bible, he asks to borrow it. When they meet his friend is hiding the Bible under his clothes. Kane takes the Bible from him and hides it under his clothes as well. He secretly starts reading it in his room, carefully hiding it from his family. He is touched by the spirit of acceptance and love that speaks in the stories and there, alone by himself, he decides to follow Jesus.
Kane wants to use his capacities to serve his own people, the Fulani, but he certainly doesn't miss an opportunity to testify of his walk with Jesus. His position of influence opens many doors in places where there are hardly any Christians. He works voluntarily for the clinic and has spent his entire two-week vacation time arranging the paperwork. Together we work on a stable health structure where good care is provided to the population of Northern Senegal.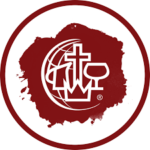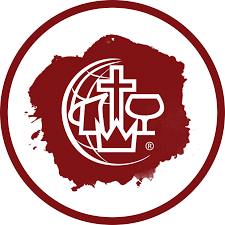 It is possible to support this project by donating to the Christian and Missionary Alliance with the reference "Equipping Medical Mission" https://secure.cmalliance.org/give/