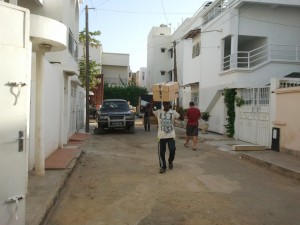 At ten o'clock in the morning adrenaline rushes through my body… I receive a call that the container will be released from the harbour TODAY, and perhaps even before noon! I quickly call those who are going to help unload and have been standby for a week. And I call the three projects for which we have materials in the container. Sixty calls and eight hours later the container actually arrives at our new house!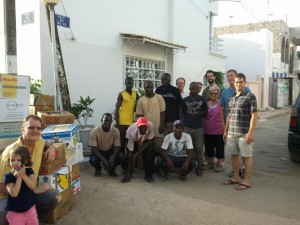 What is great to have a (CMA) team that's ready to help. Five men strong they show up, together with some strong men we'd chartered. Within an hour the whole container is unloaded! The stuff for Perspective Senegal and Teen Bi go straight into a small truck, to be delivered at their front doors. The equipment for the clinic (except for the dental chair) are still here at our house, so Tabitha can take care of it herself.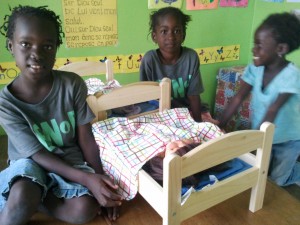 Teen Bi ("the Well" in Wolof) is a children project in the poor district of Bel Air. Garry (director of the clinic) and Anke live there. Faced with the poverty, and the lack of education and day care, they decided to try to help these kids. First at their home, a few years later they were able to rent a separate house for the club. A big thank you to Baptist Church 't Gooi in Huizen, The Netherlands for making us able to bring a large amount of toys in the container.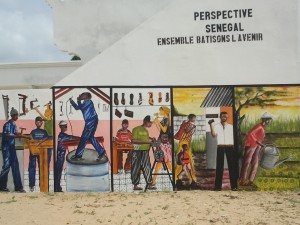 Perspective Senegal is a technical school that is designed to teach runaway talibé children a profession. A Dutch man goes there several times a year to teach. He himself coordinated the collecting of tools and equipment. At about one and a half hour drive from Dakar, they have a beautiful location with several buildings. The French teacher tells us that the school is well known in the village and that the marabouts appreciate what they do as well. When we see the enthusiasm of the children, and the spacious workshops, we are sure the tools we have brought will be well used!