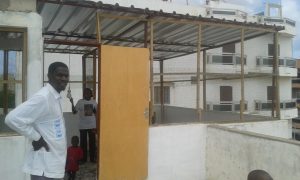 Financial independence is not easily attaint for a small urban church. The idea to start a chicken farm on the roof of the church sounded a bit bizarre to me at the beginning. But with support of the internal church of Dakar and support from church members a large cage was built on the roof last year. No worries… the roofs are flat over here 🙂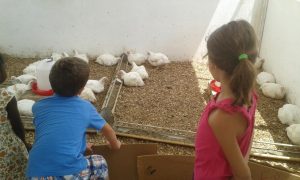 Thanks to a dedicated employee the chicken farm was a big hit from the start. He took care of the animals, church members cleaned the cage, and all together they sold the chickens in their network. Until the one employee needed to travel. His replacement, a dedicated and very friendly church member, was a little less accustomed to caring for animals… A week later a larger part of the chickens had died.
This lead to great conversations with the pastor about "gifting as the foundation of the roles in church", and that "success is not evident, despite ones efforts." After a few weeks of evaluation we are now looking to restart the farm. An initial investment of 250 euro (280 USD) is needed to buy chicks and feed. Support to this "micro enterprise" is warmly welcome.
Support from the US: https://secure.cmalliance.org/give/ "Senegal Kieviet Work – Chicken farm"
Support from Europe: