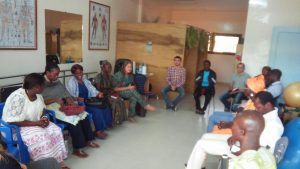 A car packed with health workers pulls over in front of the physiotherapists' clinic. We' re not there for a consultation or treatment. We come to pray with the staff. We are in a poor neighborhood at the outskirts of this city and our visit is a great encouragement. In January 2015 I started a prayer group for medical staff in the region. This prayer movement has steadily kept growing, and we now see a network of protestant clinics, that serves for encouragement, prayer and exchange of staff and information. Every other month we visit a health post in one of the suburbs.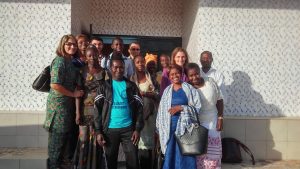 For us, it was encouraging to realize that several churches set up medical projects, and we can learn from each other. Together we stand stronger and our God gives us the deeper dimension we're seeking in our work. The coming year we hope to take steps towards a foundation for protestant clinics in the country. A national conference will be scheduled again in November.
You're support for the conference is welcomed!
Support from the US: https://secure.cmalliance.org/give/ "Senegal Kieviet Work – Medical Conference"
Support from Europe: