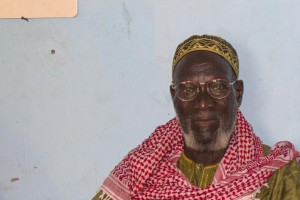 The medical campaign was a great success. Over 300 people received a pair of glasses in a week time. These glasses make an unbelievable difference in the daily lives of these people. An old widow is again able to knit for a living, a young mother is able to remove small stones from the rice, a man can again read the newspaper, and a religious leader his Qur'an. Glasses are luxury in Senegal, and many people can't afford them. This campaign was facilitated by the mission clinic where I work, and it empowered the local church to show compassion to their community.
An eye nurse helped me to understand the deeper impact of this campaign for medical mission in Senegal. She works in a clinic called Siloam, their vision is to provide eye care to the poor people in Dakar and by so doing being a light in the city. During this eye campaign she joined our clinic. She shares the story of the blind man in Siloam. Jesus put mud on his eyes and told him to wash himself in the water of Siloam. The man's desire corresponds to that of our patients: they long to see again and have not much hope elsewhere.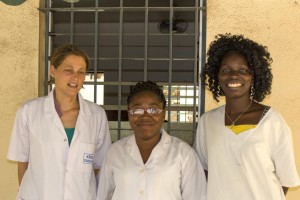 We have a special team of people this week. A couple from the USA and about 10 Senegalese colleagues all serve the community voluntarily. Most of them left their family and work for a number of days, so they could help out during the campaign. We work in good spirits as we carefully measure people's eyes and help them choose a pair of glasses. Without these people the campaign would have been impossible. They speak the local languages, know a lot of the patients and they share in the enthusiasm when people leave the clinic with restored vision.
In view of the overwhelming need, this eye campaign was just a small gesture. But every life transformed by new glasses is valuable. And God can use it to show his care for people. Just like the simple gesture of Jesus making mud. It might have been simple mud, but it had life changing consequences for the blind man.