About a year ago a good friend and fellow doctor warned us, and unfortunately, over the past months, we experienced what he warned us for: we and the church in Senegal are suffering the loss of a number of loved ones due to COVID-19. In the past month, three important church leaders have passed away. They are indispensable leaders and they leave big voids in their families (with teenage children), and in their church and many committees. The board of directors of Senegal's only mission hospital, of which Tabitha is also a part, has lost its president and secretary and is now inactive.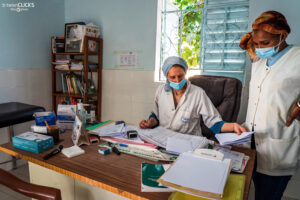 who die at home without being tested. Due to crowded hospitals and travel restrictions, non-corona related care is also much less available.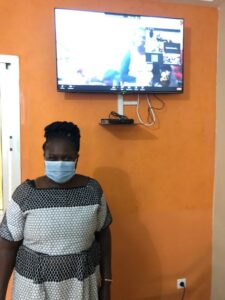 Although the figures are much lower than in the many Western countries – but we have to take into consideration that there is much less testing – the impact of the second wave is enormous. There are many stories of people
Some churches have resumed their services, others are connecting through a Facebook page. But all churches see a loss of commitment. Activities and events, such as medical campaigns or gospel concerts, that are important to the unity of the Church are cancelled. Our annual conference for Christians in Medical Care was also cancelled and was given online. Despite the good turnout with small groups gathering in front of computers all over the country, real contact is being missed. The recently launched student work in particular, suffered from a year with virtually no meetings.
The government has now started to vaccinate the population. The foundation for Christians in Health Care assumes an informative role towards the Christian community (see this video for example). The recent riots in Senegal have shown that the wounds left by the Corona crisis are deep. We pray for the restoration of the land, physically and spiritually.