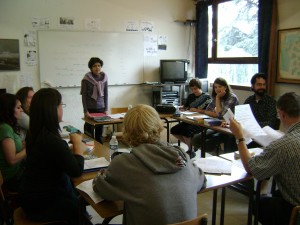 Is it really necessary to set aside such a long period of time for language study? We have wondered about this ourselves. We would have loved to start working immediately. Besides practical reasons (how can Tabitha work properly in a hospital without speaking the language…) there are also several of basic reasons that motivate us to learn French and Wolof! First of all, to us it is a sign of respect and a way to show our love for the people of Senegal.
We are not going to Senegal because we are convinced we know it all. And especially not because we think we are better. We are going to Senegal to serve people there where we can. To help them with medical care and share the love of Jesus with them. Adjustment is the main key for us. In this way we want to show our respect for Senegal and her identity. Adequate knowledge of French, and later also of Wolof, is the first step in adjusting.
Language is also essential to really get in touch with people and speak about matters of the heart. To be able to share what Jesus did for us, and how He has changed our lives, we need to do this in the language of someone's heart. It is a matter of the heart, much more than a matter of the mind. And if you want to give a patient good information or support him at a difficult moment you need to do this in the language of the patient's heart. By learning the language of the hearts of the Senegalese, we hope to be able to communicate from heart to heart.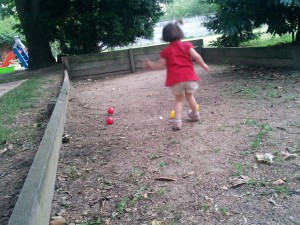 Language also helps to get to know somebody. Not just by talking to people, but the language itself reflects the culture. Language shows what people find important and what the social codes are. In French there are many words for saying goodbye and not so many for saying hello. The process of saying goodbye also takes much longer in France, in this and other aspects The Netherlands and France are different! Language also gives an impression of the history of the people. For example, you see a lot of French influences in the Dutch language and in these days more English influences are added. In Wolof however there are a lot of Arabic influences.
In the way Jesus deals with people, He also shows that He respects and loves them. He adjusted Himself to the people He spent time with. He brought a message of love, that changed the world, in the language of their hearts. Jesus is our example, respectful, loving, with practical help and the message of eternal life.