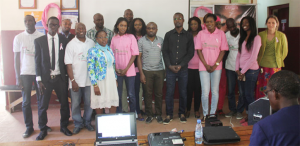 The emotions are running high in the meeting room of our clinic. Women diagnosed with breast or cervical cancer have the opportunity to speak to different specialists. There is an oncologist from the University Hospital, a dietitian and members of the national cancer foundation. "The treatment is expensive and my family does not support me anymore", "my neighbor thinks it's contagious", "in the hospital they always give me the runaround." All exclamations of despair and frustration. Is there an answer?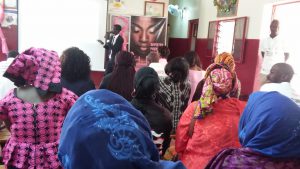 February 4 was World Cancer Day. In collaboration with a local charity foundation, we organized a special day for the approximately 45 women with cancer who are supported by this foundation. With some family members and interested people the waiting room of the clinic Keru Yakaar is filled up. We want to provide them something extra this day: an opportunity to meet a doctor – who are often too busy -, a forum, and not to mention a full breakfast and nutrition advice.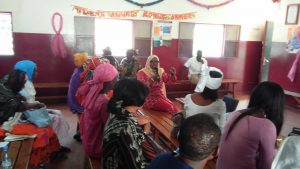 The women, some of whom come from far outside the city, are very grateful, but what we do feels so small. There is much hidden suffering and psychosocial support is absent. We have arranged a room for private counseling and prayer especially for today. There are conversations, a listening ear, tears, and prayers, a bright spot of hope and peace in the midst of life with a disease that – , in addition to physical suffering – often gives so much misunderstanding and loneliness.