"As a foundation, we want to equip Christians at a national level and help provide holistic care. During the corona crisis, we want to be there for the Christian clinics, which are all struggling with huge costs for protective equipment and other preventive protective equipment. " Tabitha worked for many years to create this foundation for Christians in healthcare: UCMPS. In times of crisis, it becomes evident how important a good organization is. Even domestic trips were prohibited in Senegal and yet, thanks to the regional coordinators, we were able to assist all 25 Christian clinics!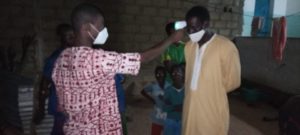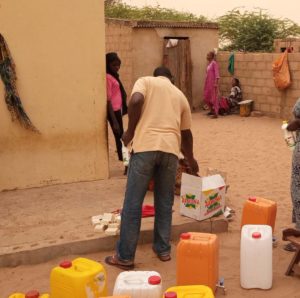 Leadership is of great importance during a crisis. But a leader who does not have the means to act is still powerless. Thanks to the corona relief fund, the president of the UCMPS, together with the seven regional coordinators, was able to use her talents to assist all clinics in the network. We took up this challenge together with a Dutch colleague who has a lot of management experience.
First, UCMPS thought about how to give the best financial support. It was decided to distinguish between short-term needs (such as masks and protective material) and investments that would be useful even after the crisis (such as sinks and oxygen bottles). This was discussed with the seven regional prayer coordinators.
These coordinators have a unique role in the foundation. They organize prayer in their region, but they are also the contact point for the organization. This makes clear that everything we do is carried by prayer and that living with God is the base of all work we are doing. These coordinators are also in close contact with the clinics in their region so that the needs can be identified in a very direct way.
After all clinics had submitted the inventory form, it appeared that the need was many times higher than the financial possibilities. This provided a unique learning opportunity for the UCMPS president who discussed all forms with the treasurer and our colleague in order to arrive at a well-considered grant award.
What started as an idea to help Christian clinics in the country coping with the corona crisis turned out into quite a big relief campaign. A financial baptism of fire for the UCMPS, but as it stands, she succeeds with flying colors and is a blessing into every corner of the country!