It is early morning, Friday May 4th, when the mosquito's give us their farewell presents. Who would have thought that these three months would arise such a love for the jungle? Okay, I have to admit… a love not for the jungle, but for the people who live there! Our neighbors, Barry and Terry were so kind to drop us off in the capital. That gave us 9.5 hours to chat and to have a delicious picnic at the hospital Albert Schweitzer founded in Lambarene.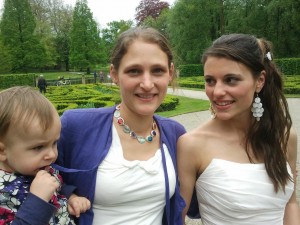 We did not sleep much during the overnight flight to the Netherlands. With Simon on our lap it was hard to get some rest. So we arrived a bit tired – after 30 hours of travel with 1 hour of sleep- in Veenendaal. Just a week in the Netherlands was actually too short. Although we lacked the opportunity to meet many people, we look back with joy at the moments with family and friends. The icing on the cake was of course the wedding of Sander and Elmire. We are extremely grateful that they changed their wedding date for us to be present!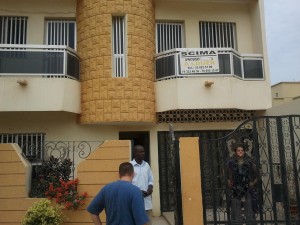 Sunday, May 13th, we were waved off at the airport by our family. In stead of celebrating Mothers Day, we were saying goodbye to our mothers. Just 9 hours later our Dakar team members were picking us up from the airport. Until mid-July we have an apartment to sublet. This means we have about two months to find our own house! In the coming weeks we will also be busy with preparing the arrival of the container, finding a school for Maria, and getting to know our team members. We'll keep you posted!