Not alone! Those of you who follow our newsletter and website must have read this phrase frequently. And indeed, the last months a group of partners that supports our work and vision arose! Advisors, prayer warriors, donors, translators: people with different qualities and interests contribute in a way that fits them. Although we have never met all together and many people don't know of the others existence; for us it feels like one big team. And the privilege to be part of this team silences us. Thank you for your support in our mission in Senegal!
The part of our work taking place in The Netherlands is powered by our Support Group (TFC) They think along, are our contact in The Netherlands and they organize everything that we are unable to do from Senegal. Sending out the newsletter, the administrative work, passing on prayer points etc. etc. it is all arranged by them. Everyone in The Netherlands is encouraged to contact them: together we stand strong!
It is not without pride that we present our TFC to you: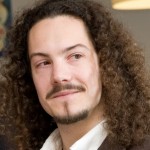 Krijn Kieviet
Chairman of the TFC is Krijn Kieviet, Jan's oldest brother. In daily life he is educational developer and biology teacher. You can contact him for all general affairs through: voorzitter@kieviet.org
Maaike Slinger – van der Zwaag
Tabitha and Maaike have been friends since childhood. Maaike is studying for interpreter and translator and she is secretary of the TFC. Amongst other things she sends out the newsletters. Feel free to contact her with all you ideas on communication: tfc@kieviet.org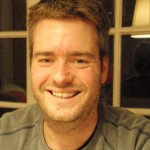 Aart Ketelaar
Aart and Jan have been friends since they were teenagers. Aart works as emergency nurse at the ambulance, but is treasurer of the TFC. For questions on budget, insurance or support you can always contact him: penningmeester@kieviet.org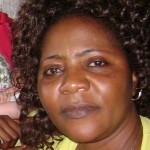 Mariam Kamara
Ever since we moved toRotterdam, Mariam and Tabitha are best friends. Mariam is member of the ICF and is our contact person towards the church. Mariam was born inSierra Leone and she is thus a very good advisor on life in West-Africa. Her most important task is the coordination of the prayers. For prayer points or ideas you can e-mail her: prayer@kieviet.org
Ashley Slinger
Ashley is married to Maaike and church planter inAntwerp. Ashley monitors our spiritual wellbeing. Being a South-African, Ashley loves to shower us in his advices on life in Africa.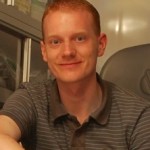 Hans van Schuppen
Just as in the case of Aart, the friendship between Jan and Hans originated in college. At the moment Hans is in training for anaesthetist. Within the TFC he is contact person and coordinator of the medical work. For ideas and questions he can be reached at medisch@kieviet.org
A big thank you to all of our partners! It is an honor to work together with you.
If you like to be more involved, feel free to take contact with one of the TFC members. Or contact us: jan@kieviet.org and tabitha@kieviet.org