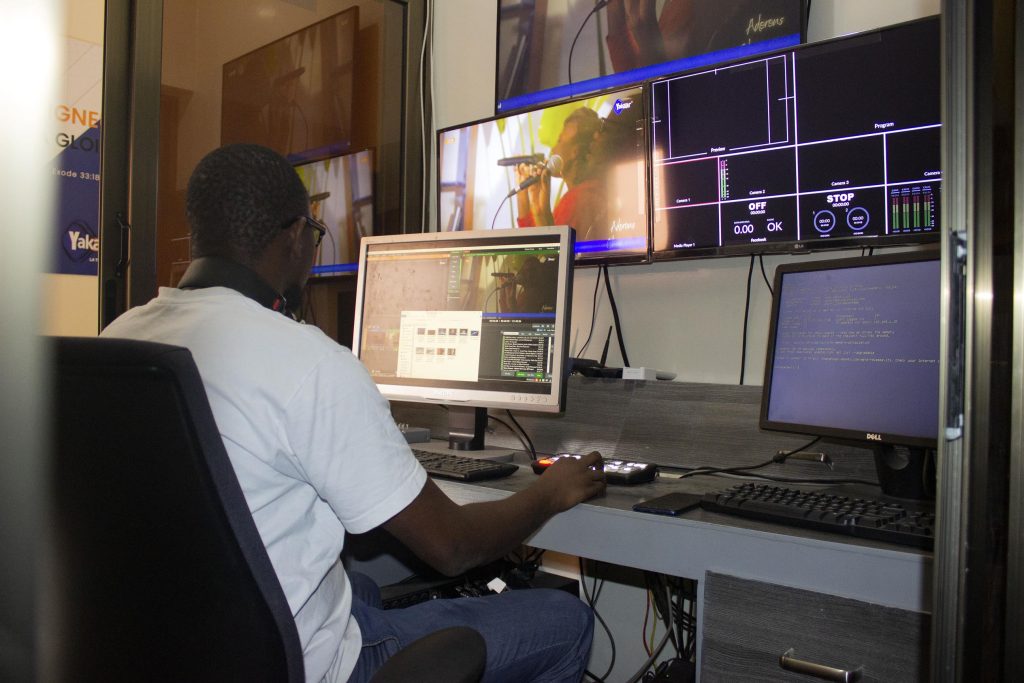 A milestone? A miracle? A breakthrough? It is difficult to say what the impact will be of the developments of our TV station Yaakar TV. After months of working on permits, renovations, programming, etc., the channel is now on the air. Officially we are still in the test phase, but an important provider has already included us in its package in America and Europe. We can also be seen by cable from the beginning of 2022 by millions of people in Dakar and the suburbs. In the coming months, we will be working hard on developing our own programs.
If you are still considering an end-of-year gift, we heartily recommend the media work to you. You can transfer a gift to the C&MA: www.cmalliance.org/give/ project: Music & Arts Evanglism Senegal.
We realized once again how well people are reached with the gospel through media when we recently saw a video of Cissa on the TV next door. Especially in this COVID era, with lockdowns, social distancing and the cancellation of events and concerts, media becomes all the more important. Just like in Europe, everyone is on their phone all the time, and the TV is almost always turned on.
For several years, hard work has been done on the first Christian radio station in Dakar. Thanks to financial support, we have converted a room in the studio and furnished it as a radio studio. Not yet suitable for FM broadcasting, but firstly for internet radio. Visiting journalists convinced us of the immense potential of what we had been building. With their help, the door was soon opened to start broadcasting not only over the Internet, but also directly on television! And so Yakaar TV was born.
For years we have been working on the visibility of Christian artists in the media. Through Facebook we already have tens of thousands of interactions, and hundreds of thousands of minutes of video views. Yakaar TV is taking things to a next level, and we are working around the clock for good programming, and we are preparing to make our own productions, especially for Senegal. This gives the good news an even wider reach!